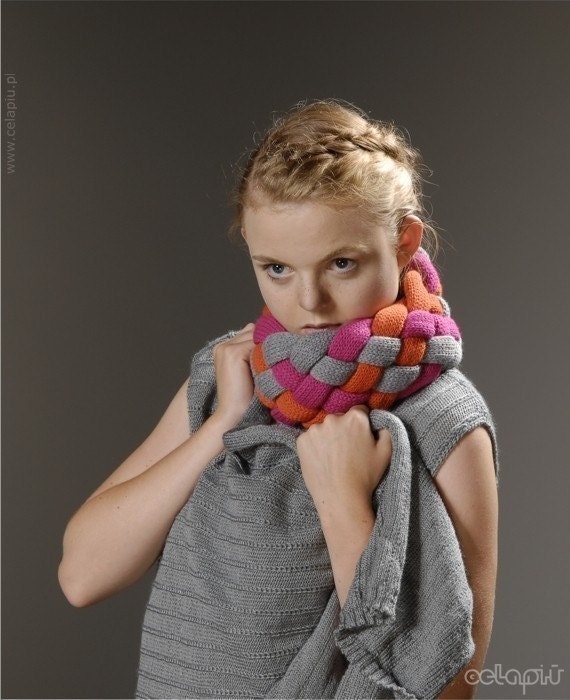 I'm not normally one for bright colors... but I have a thing for this purply pink and bright orange combo. So I've rounded up a few choices from Etsy and J. Crew. Yes, I normally give you a few more sources, but I just feel swamped lately. So you're getting two, or four if you think of Etsy as simply a host for lots of wonderful stores.
This color palette is expertly executed with the
Woven Cowl
($69) from
Celapiu
. But you can easily achieve a similar look my pairing all sorts of clothing and accessories. I love a casual
Sun-drenched Sweatshirt
($40) from
J. Crew
with some skinny jeans and a gorgeous
Edie Purse
in pecan, also from J. Crew.
Add in these
Ornamentia Earrings
($18) by
Silent Goddess
and you're ready to go out!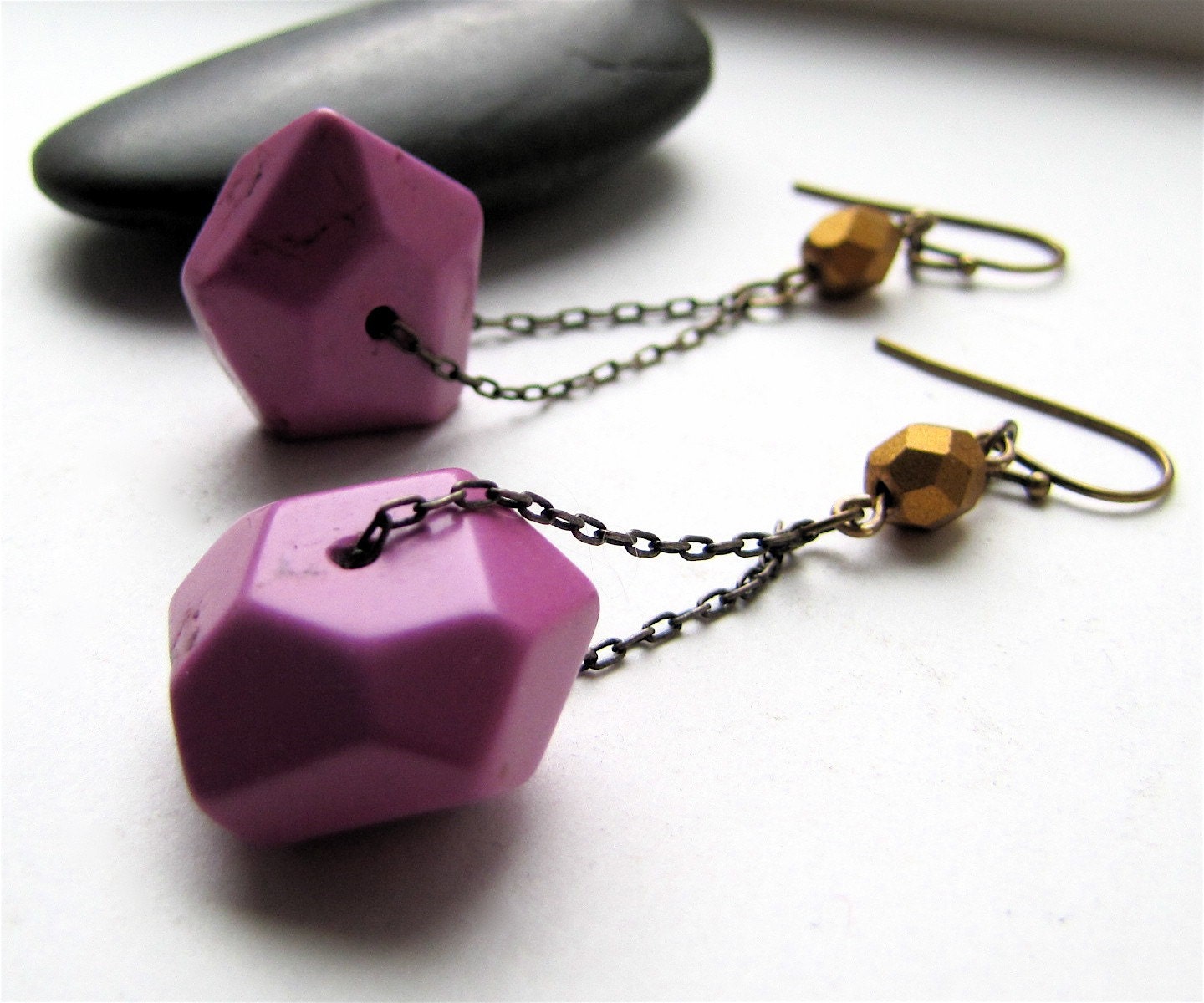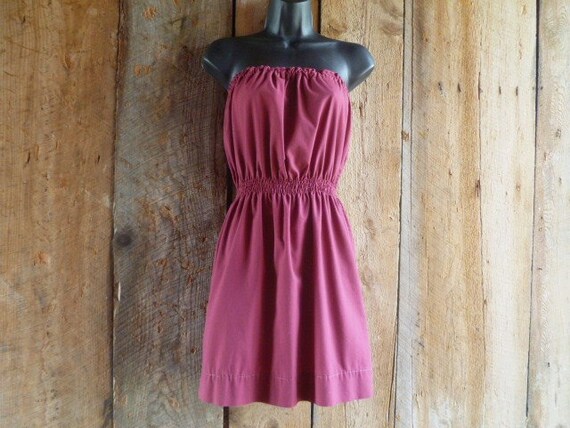 And if you're looking for something a little more girly, this
Eco Friendly Dress
($21) by
Fintintan
is absolutely lovely coupled with a nice
Skinny Leather Belt in Autumn Blaze
($34) by J. Crew.
Some other nice pieces in this color pattern include a
Scarf
,
Gloves
,
Nail Polish
,
Watch Strap
, and
Tights
, all from J. Crew.
What are your favorite orange and purply-pink pieces this season?
with virtual hugs,
laura