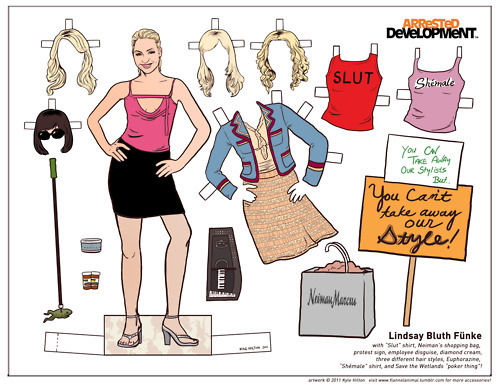 I ran across
this Paste Magazine article
the other day and had to tell you about this great freebie! Illustrator
Kyle Hilton
created these fun paper dolls of the
Arrested Development
characters when he was bored with the project he was working on. He never expected anyone to notice them and doesn't intend to sell them. He asks that you print them and cut them out if you like them. So enjoy!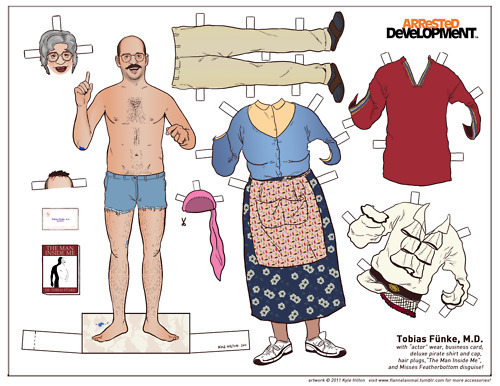 "If I were any good at sculpture, I'd do action figures because the characters are so dynamic - but I can't, so I do paper dolls."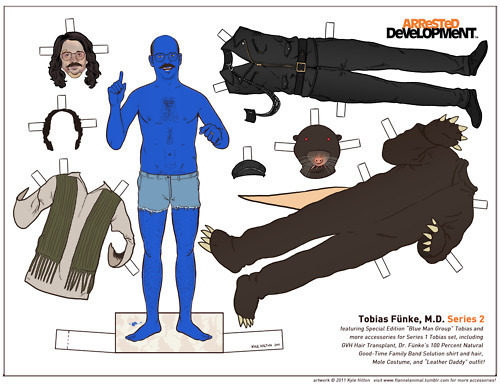 By the way, if you haven't seen the show.... you must. As in, I may come to your home and force you. You can watch
the entire series on Hulu
and I promise it makes a fantastic weekend plan.