I'm going to start by saying the red carpet at The Oscars last night was depressingly bad. There were way more failures than successes. I'm not going to pick out *every* worst-dressed. But I'll do the most horrid offenders, most surprisingly bad, and the biggest starlets who chose poorly. Stay tuned for the best dressed list. It will make you much happier.
While this color makes me so happy, doesn't Natalie Portman look preggo in Rodarte?? (Oh, and if she is pregnant, then I take this all back and put her back on the best-dressed list.)
What is Halle Berry doing in this Marchesa tulle monstrosity?
There are no words for the awfulness of Florence Welch's Valentino number.
Jennifer Lawrence looks like she's filming a new episode of Baywatch in her Calvin Klein dress. Plus, it's kind of boring.
This Chanel dress made Michelle Williams look oddly-shaped and really washed her out.
What is up with Reese Witherspoon's hair?! I mean, the Armani dress isn't bad... maybe even sort of pretty, though it doesn't do much for her chest. But the ditsy high-ponytail ruins the whole look. It makes her appear so ditsy. Guess we're back to Legally Blonde.
Mandy Moore wore a Monique Lhuillier gown. Between the sparkly arms and the odd segmented construction, it made her look very strange. And her hips are definitely not that big...
I'm not sure what was up with the sparkles last night... Both Penelope Cruz and Amy Adams chose L'Wren Scott dresses that were just awkward. As was Annette Bening's Naeem Khan gown. I thought we left "sparkly" back in middle school??
I'm not sure what to say about the hot mess that was Scarlett Johansson in Dolce & Gabbana. See-through is just a bad idea for The Oscars. Her hair was depressing because she's usually gorgeous! Can you say "girl crush"? And the eye makeup made her look stoned. I will note that The Boy said she looks "really hot".... men have no taste.
We had a trio of matching ladies tonight. None of them looked bad, necessarily. It's just that they all looked so similar and a little too frou-frou below the waist. Sandra Bullock in Vera Wang, Jennifer Hudson in Versace (oh and doesn't her body look amazing now?!), and Anne Hathaway in Valentino (though I believe she switched gowns a couple times throughout the night as a co-host).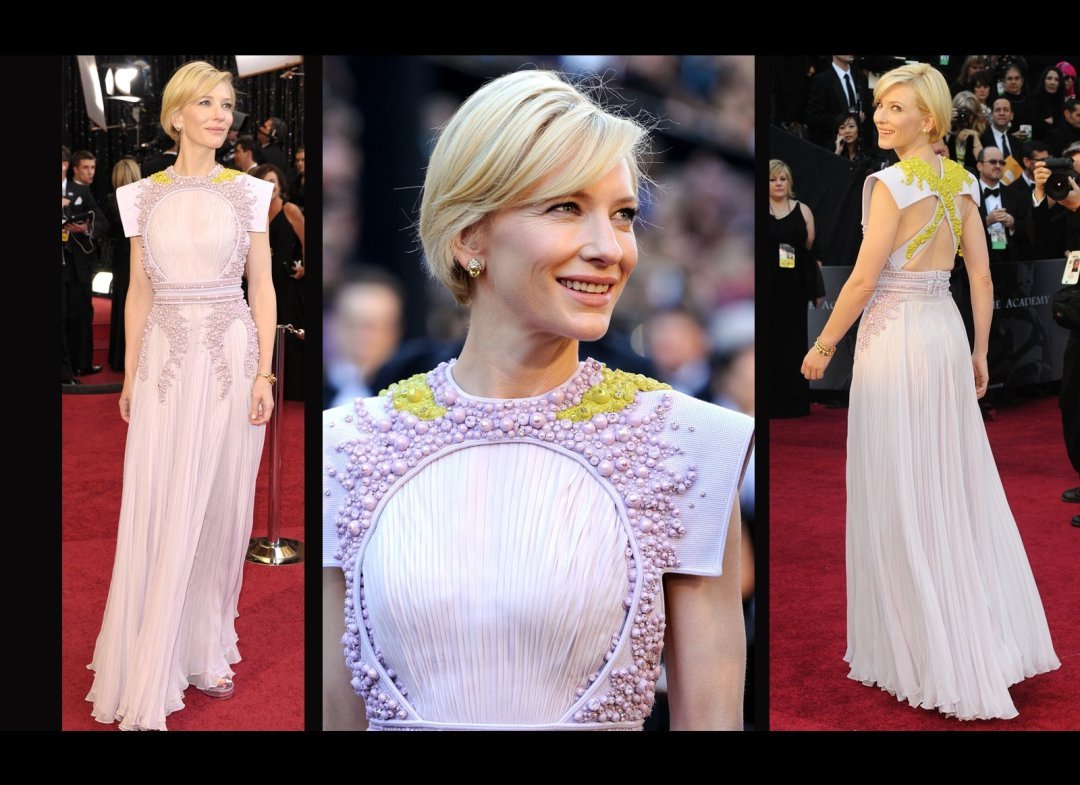 Cate Blanchett wearing a Givenchy Couture gown. Yowza! All that beading and the weird circle in the middle of her chest..... well the more I look at it, the more I get used to it. But still. It's pretty terrible. And I hate the shoulders/sleeves.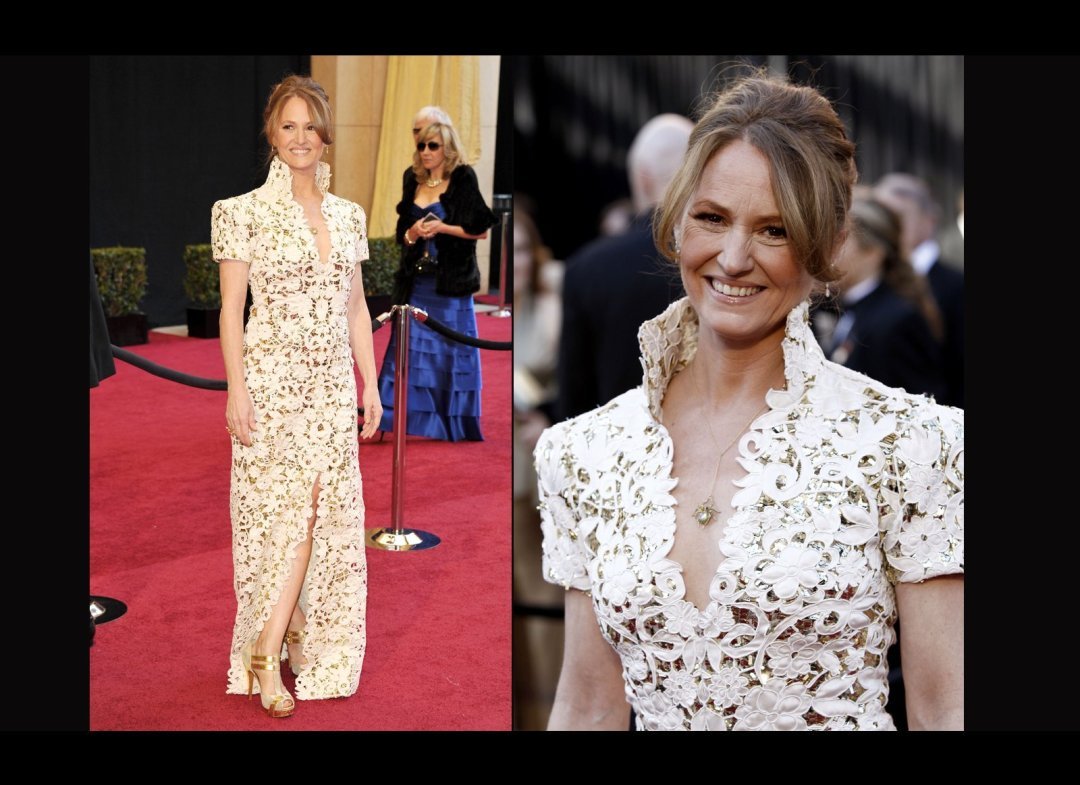 Despite Melissa Leo's little f-word mishap, I thought she was darling.... but her dress? Not so much. The Marc Bouwer outfit was ill-fitting, too lacy in a bad way, poorly shaped, and the color looked terrible with her hair and skin.
Image Credits:
First 7: Just Jared, via
Smartologie
.
8-10: Yahoo.com, via
My Blueberry Nights
.
11. Getty Images, via
Harpers Bazaar
.
12. Unknown, via
Buss Buss
.
13.
Huffington Post
.
14.
Huffington Post
.