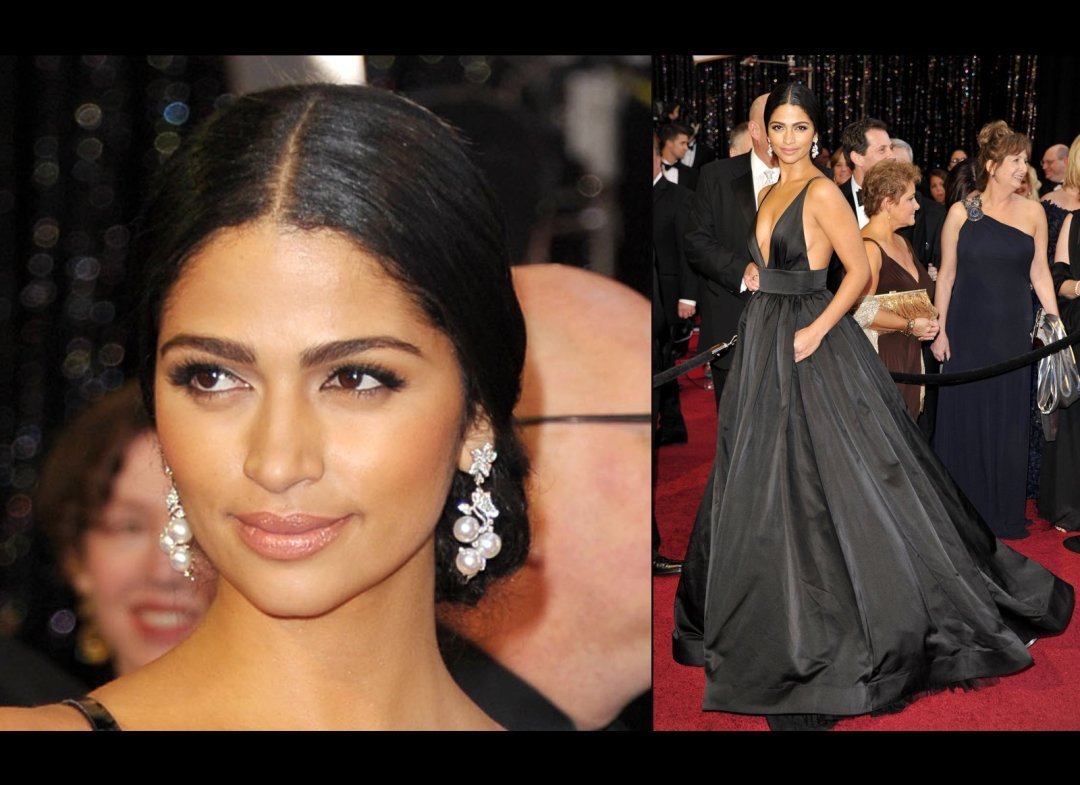 I'm going to go ahead and say Camila Alves (who is she?!) knocked it out of the park and back with her impeccably-fitting black Kaufmanfranco gown. Simple, stunning, statement-making.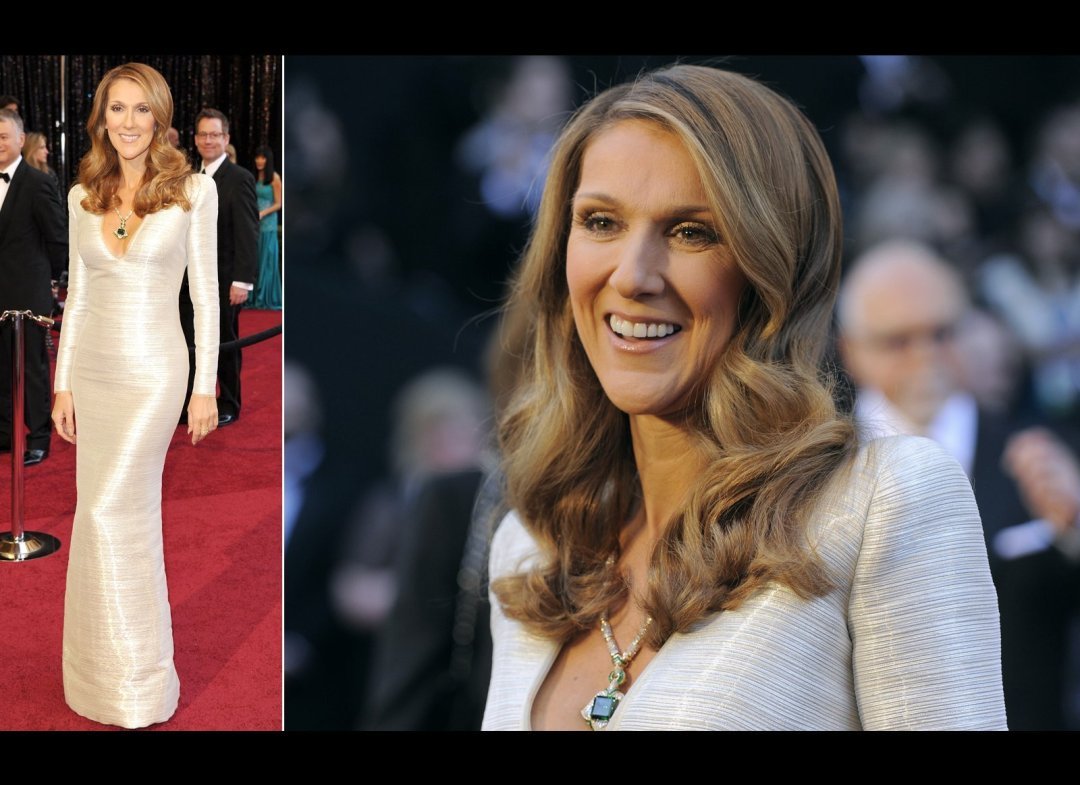 Celine Dion looks fantastic! I like seeing the slightly older celebrities still showing off in their red carpet wear. No dowdy short-sleeved gowns for Celine in Armani Prive!
Despite the odd shape and those awful bright orange shoes, I really loved Nicole Kidman's Christian Dior Couture number. It looked good on her and wasn't overly fussy or too simple.
Helen Mirren looks pretty in Vivienne Westwood. It's age-appropriate, but not "grandma".
Marisa Tomei wore a fun Charles James gown. I love how the puffy tulle skirt if contrasted with the skin-tight bodice. And the color makes it all look gorgeous instead of wacky.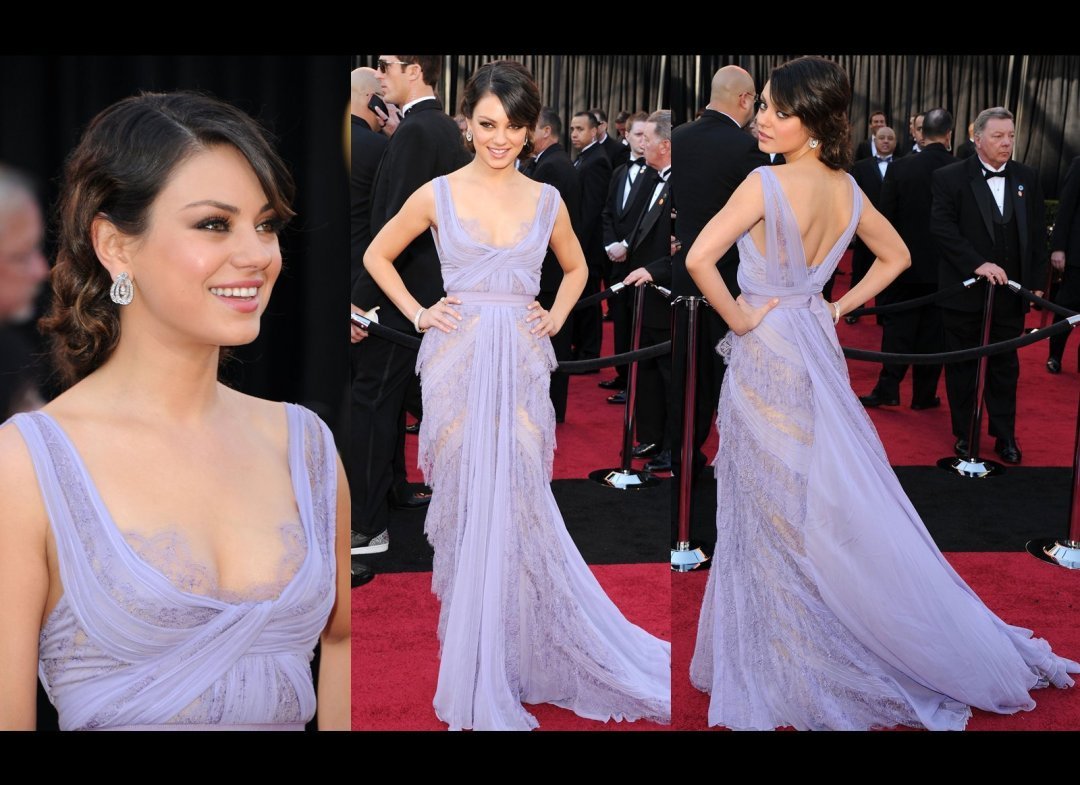 My second favorite (right after Camila Alves) was absolutely Mila Kunis. She chose a flowy, unexpected gown in a fantastic color no one wears. She stood out in a dress that draped well on her and showed off her gorgeousness. Her hair was perfect, jewelry understated and pretty, and makeup unnoticeable (as it should be!). Perfection.
Darling little one (just 14 years old!) Hailee Steinfeld wore a fantastic Marchesa gown. She looks precisely as she should at that age. I'm so happy to see she didn't try to sex-it-up, but rather went for "pretty".
Image Credits:
1. Unknown,
found here
.
2.
Huffington Post
.
3.
Huffington Post
.
4. Getty Images, via
Harpers Bazaar
.
5. Just Jared, via
Smartologie
.
6. Just Jared, via
Smartologie
.
7.
Huffington Post
.
8. Just Jared, via
Smartologie
.
9. Just Jared, via
Smartologie
.